Skip to Content
About Audio Realm Studios in Houston, TX
Professional Recording Studio in Houston, TX
Audio Realm Studios is a high-end recording facility located in Houston, TX, specializing in music, voiceover, and commercial recordings. Whatever your audio recording studio needs are, we can help. Our clients love our "no pressure approach" to the recording process, our passion, and our commitment to quality and satisfaction. While we are a new company, we have been working in the recording industry for the better part of two decades. We are well-equipped to help you excel in a wide range of recording situations. We are knowledgeable and experienced with all types of recording situations.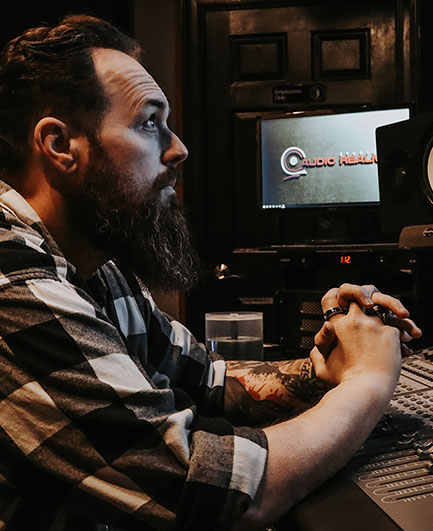 Chase West – Owner/Lead Producer
Audio Realm Studios was created with the idea that everyone should get top-quality recordings at an affordable price. In 2011, Chase studied Audio Production at Houston Community College (HCC), where he worked on several projects with some of the city's top teaching engineers. In 2014, West signed a record label in Nashville after submitting some home recordings that he and his band produced. While in Nashville, Chase got some firsthand experience and knowledge working with OmniSound Studios on the EP. He also collaborated and learned from some of the industry's top names and further perfect his recording and mixing abilities.
Upon returning to the Houston area, Chase and his former bandmate decided to open Audio Realm Studios. As a member of NAMM, The Audio Engineering Society, The Texas Music Office, and the Texas Country Music Association, Chase has continued to work symbiotically with business owners, promoters, musicians, and local governments to increase awareness and resources for music and the arts.
Ryan Knopp – Lead Engineer
Ryan is a multi-skilled musician, producer, and engineer. Originally from Sugar Land, he studied at the Berklee College of Music in Boston, where he earned a bachelor's degree in Music Production and Engineering. He interned at the Seattle-based recording studio and record label AudioDose, and after graduation became an integral part of the studio, using his engineering and mixing skills to assist in making AudioDose what it is today. After moving back to Houston in 2018, he linked up with producer and studio owner Chase West to bring his talents to Audio Realm Studios. Ryan's usually on stage with his band, hooking up AV gear for events, or in the studio recording.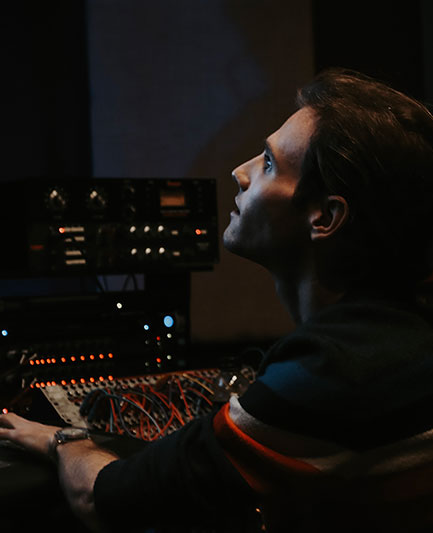 Cameron Burke – Recording Engineer
Born in Houston, Cameron began his engineering journey at the age of 13, recording local punk bands, metal bands, and hip-hop artists from his school. Eventually, he turned his attention to EDM and other forms of electronic music. From there, he was able to focus extensively on sound design, synthesis, and engineering powerful bass. Recently, Burke has been exploring film and television scoring and dissecting modern pop production and songwriting styles to hone his craft further. Since joining the Audio Realm Studios team, Cameron has led several recording projects and delivered invaluable creative feedback for many of our clients.
Get In Touch With Audio Realm Studios Today
If you're looking to record music, voiceovers, commercials, and more, then you've come to the right place. Audio Realm Studios is a high-end recording studio booth located in Houston, TX, just 30 minutes outside Houston. Our expert team is committed to high-quality and exceptional service. Check out our recording studio rates or contact us today to learn more about the services we offer.
Lay Down Your Tracks Today