Skip to Content
Recording Studio Rates Near Houston, TX
An Overview of Recording Studio Rates
Audio Realm Studios is the high-end recording facility in Houston, TX specializing in professional music, voiceover, and commercial recordings. If you are looking to record your next single or album, you may be wondering how much it will cost for you to use our studio and equipment. The cost of using recording studios in the Houston metro area will depend on how many hours you'll need to record, what types of services you'll need, and your budget. We have an experienced crew of on-site engineers to help you nail down the sound you want, and our studio is stocked with a dynamic collection of musical equipment if you need to rent gear for your recording sessions.
HOURLY RECORDING RATES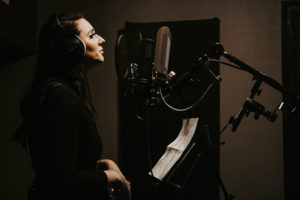 Here at Audio Realm Studios, we charge different hourly rates depending on the types of services you'll need. For example, if you simply need a live rehearsal recording with a mixed CD at the end of your sessions, it's only $25 per hour with a 2-hour minimum. But if you need help from our expert engineers and producers with full recording, mixing, and mastering sessions, these services will be $65 per hour with a 2-hour minimum. If you need an all-day, 10-hour recording session, you can save by getting it for a total of $550 and free equipment rental included. If you have any questions, please feel free to reach out – we look forward to figuring out the best plan of action for your budget and recording needs.
 Our Collection of Gear For Rent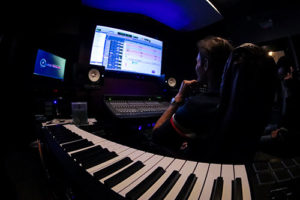 The next thing you'll need to consider is what type of equipment you'll have access to. You might be able to find something ridiculously cheap, only to discover that the studio has a poor selection of outdated equipment.
If you need gear for your sessions at Audio Realms Studios, we've got you covered. When you partner with our studio for your recording needs, we'll provide you with leading mics, compressors, drums, and software included in your hourly rates. You'll also have the ability to rent a wide range of high-quality, well-maintained musical equipment for a small fee. We have an abundance of gear at our studio facility, including:
Guitars – We have an excellent collection of guitars for you to choose from, including a Fender 62 Reissue Foto Flame Strat, an '02 Gibson Les Paul Special, a Takamine 12-String Acoustic, a Fender 5-String Banjo, and much more.
Amps – Choose from a Marshall DSL100H, a VOX AC15, a Fender Frontman 212R, and a Marshall 1960A Lead 4×12 Cabinet.
Pedals – You'll have access to effects pedals such as the Digitech DSP128, a Roland SD6-1000, Lexicon MX400, an Aphex 109 Parametric EQ, and an Alesis PEQ-450 Parametric EQ.
Headphones – We have a variety of headphones like the Beyerdynamic DT770, two Shure SRH240A sets, AKG K240, AKG, K301, three Audio Technica ATH M40x sets, and more.
Piano and Synth Controllers – If you need synth or piano tracks, we offer an Audio Technica ATH m40 and a Williams Overture II Digital Piano.
 Let's Create Together
The engineers and producers at Audio Realm Studios are ready to help you get the most out of your sound and create an audio work of art. You may be wondering what exactly it will cost to record your song or full-length album, and we're here to provide the most affordable recording solution. The exact costs will depend on a variety of factors, including quality (demo or commercial release), how many instruments are involved, and whether you're well-rehearsed. To find out more about our hourly rates and get an estimate for your recording project, get in touch with us today. We look forward to working with you!
Lay Down Your Tracks Today