Skip to Content
Recording Studio Near Richmond, TX
Professional Recording Services
At Audio Realm Studios, we're here to make your dream recording become a reality. With a variety of package options and rental equipment, we have all the tools we need to create a perfectly-mixed recording. As a fully-equipped recording studio, we're proud to bring your project to life. Over the years, we've worked with up-and-coming local bands and national acts alike. No aspiration is too big or small. We record, mix, and master all from our studio. We offer different services depending on what kind of recording you want. Call us today to get started laying down your next tracks.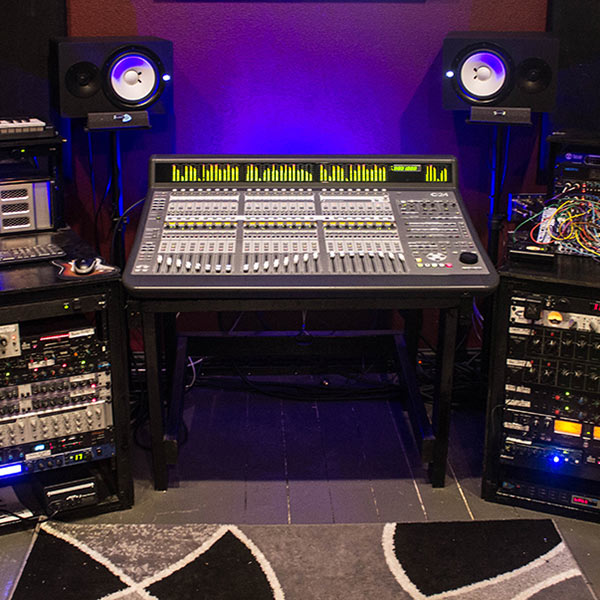 Not Just for Music
With years of experience in the industry, our team is also able to help you record commercial and voiceover content. We mic and mix differently for each project, making sure your voice shines through. Whether you're a voiceover actor looking to lay down your parts or a creative agency that needs to record commercial audio, we can help.
Not sure where to start? We work directly with writers to produce copy for your voiceover commercial. Deliver your message with clarity and confidence. We even have talented voice actors and musicians on our staff that can produce original music and voiceovers for your commercial production! Our network of studio musicians is proficient in a wide variety of instruments and musical styles to fit any tone you want. During your initial consultation, we'll go over your aspirations and find a sound that works for you and your ideas. We specialize in radio commercials and sound for television commercials.
Multiple Options for Creating Your Own Sound
Different packages charge hourly or daily rental rates for studio musicians, equipment, instruments, and other items. If you prefer to bring in your own sound engineer, you're free to do that as well. However, we recommend using our on-site engineers, as they know the room and setup better. You're also free to take your tracks to a third party for mastering if you feel you want a different sound. We're flexible! Let's get together and create some music.
Lay Down Your Tracks Today