Skip to Content
Audio & Video Voiceover Recording Studio in Richmond, TX
Houston, TX Area
Are You an Ad Agency in Need of Voiceovers? Call Us Today!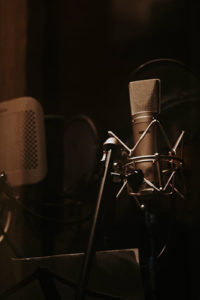 As any ad agency worth a grain of salt will tell you, advertising is essential to gain brand recognition and customers for any business. Today's ad agencies are responsible for creating advertising campaigns combining various media platforms, including billboards, print ads, social media, radio spots, TV commercials, websites, press releases, and more.  
Many ad agencies rely on Audio Realm Studios near Houston, TX to provide high-quality audio and video voiceovers for their clients' radio and TV ads. We've created voiceovers for advertisements spanning many local industries, including auto mechanics, grocery and retail stores, restaurants, and more.  
When you partner with our recording studio to create your client's commercial, you're welcome to bring in your own voiceover talent or defer to our in-studio recommendations. We also have a library of ready-to-go music beds, as well as professional studio musicians available to develop a unique sound for your client's advertising spots. 
To Record Your Own Voiceovers or Not to Record Your Own?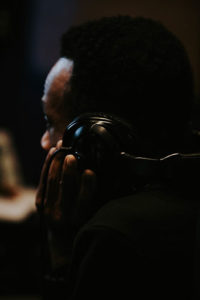 While you could opt to record your own voiceovers, it's not usually in your ad agency's or your client's best interests to do so. We not only have state-of-the-art mixing and recording equipment and software at our fingertips, but we also have access to some of the area's best voiceover actors, studio musicians, and scriptwriters.  
Our audio and video voiceovers deliver in quality and wow factor. Don't sell your client short by settling for mediocre voiceover talent that doesn't set the appropriate tone for selling their products or services when you can count on us to provide the perfect pitch! 
Finding the Right Voice for Voiceovers Can Make or Break You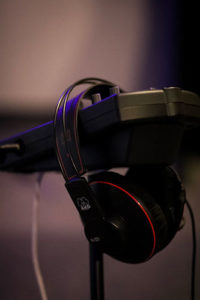 Finding their voice and rising above the din of cluttered ad space is the challenge facing today's companies. Never underestimate the value of using the right talent for your voiceover advertisements.  
How often have you been annoyed by someone's voice in a commercial? 

 
Has there ever been a time when you couldn't understand what a voiceover actor was saying because of their tone, cadence, or the speed at which they talked? 

 

Have you ever listened to a commercial and thought they used the wrong type of actor to pitch the product? 

 
For example, someone trying to sell a luxury sedan is probably going to sound very different from someone trying to sell cheap beer. Audio Realm Studios can help you find the voice that's most effective to reach your client's target audience for the most successful campaign.  
When paired with exceptional voiceover talent and masterful mixing, your client's commercials can evoke certain emotions among consumers, such as happiness, empathy, or even enthusiasm for a product or service. We'll also ensure all extraneous noises, clicks, and pops are removed from the final product for superior sound quality. View our frequently asked questions for more about our process. 
How to Use Audio & Video Voiceovers to Your Best Advantage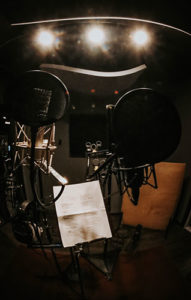 Thanks to the dawn of the social media age, more businesses are discovering new ways to connect with their consumers. While television and radio spots are still effective means of advertising, companies now have to think outside the boob tube and look for ways to advertise or educate their consumers on websites and social media.  
Tutorials or "how-to" videos are becoming popular among do-it-yourselfers looking to be more engaged with a company's products and services. From finding someone who sounds like a well-respected industry expert to someone who seems like the approachable guy next door, we can help you use audio and video voiceovers to your client's best advantage. Whether their videos feature animated characters or live actors, voiceovers get a client's message across loud and clear.  
Contact Audio Realm Studios for the Best Voiceovers in 
Texas
Conveniently located less than an hour from Houston, Audio Realm Studios is a top-of-the-line recording studio in Richmond, TX specializing in audio and video voiceovers and more. We keep up with the recording industry's latest trends, software, and mixing equipment to provide our customers with the very best our community has to offer.  
We have a variety of professional studio musicians, writers, and voiceover actors on our staff to find the ideal audio and video voiceover solutions for your agency's advertisements. Rely on our many years of expertise; contact us today to set up a consultation! 
Lay Down Your Tracks Today