Skip to Content
Audio Realm Studios Houston Rap Scene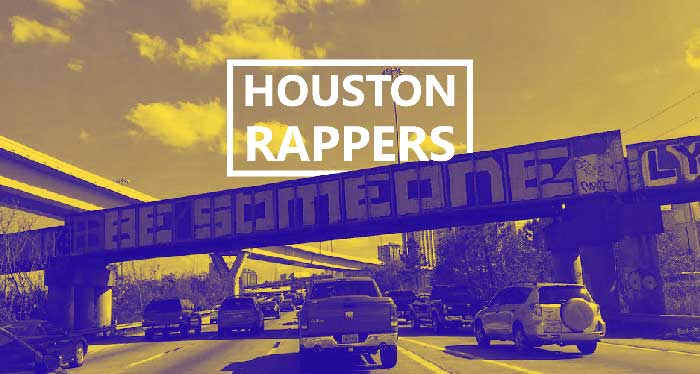 Houston has a rich history and is known for such marvels as the astrodome and the space center. Culturally we are a melting pot, and part of that culture belongs to the hip hop scene that was first cultivated in our city.
In The Beginning
It's impossible to ignore the surge of Houston hip-hop artists during the 1990s. Houstonians know it best that we have our own culture within the city, and with that comes our own grimy, genuine, and distinct sound known as Chopped and Screwed. DJ Screw is largely credited as the creator of this genre of music, but many in our city have made the genre popular all around the country. Other artists that popularized the Chopped and Screwed sub-genre were Oklahoma's DJ Dinero and DJ Z-Nasty.
Evolution
Houston's influence extends beyond Chopped and Screwed to sounds more reminiscent of east coast beats, or more mainstream southern hip hop sounds like that of up and coming Houston rappers. After DJ Screw's passing in the year 2000, the Houston hip hop scene began to shift with a number of now hugely successful acts. Rap artists like Chamillionaire, Lil' Flip, Paul Wall, Mike Jones, and others began to redefine the Houston sound. Even more impressive that sound also earned them unprecedented commercial success as southern hip hop artists.
Current Hip Hop Scene
Currently, the hip hop scene in Houston is experiencing yet another era of greatness. The new hip hop wave in H-town music has brought us, Anthony Obi, a.k.a. Fat Tony, who combines the Houston sound with a slight touch of L.A influence. Fat Tony is as important to his generation of H-town hip-hop as artists like Geto Boys or UGK were in the '90s. From artists like Kyle Hubbard to Lyric Michelle, or B L A C K I E to Jon Black, Houston definitely has a diverse and yet very different hip-hop scene than it did 2 decades ago.
Where We're Headed
The 3rd largest city in the nation (previously the 4th) is experiencing a creative and citywide renaissance not only in sound, but also in our culinary scene, citywide art, and construction – as any Houstonian knows. There is no telling what emerging artists will have the next profound impact on the sound of hip hop in Houston, or around the country. Even our own Beyonce is starting to break away from her pop past and embrace a more hip hop sound. This city has produced a number of legendary artists, and no doubt will continue to produce many more.
Find Out More
You may be wondering what exactly it will cost you to record your song or full-length album. The exact costs will depend on a variety of factors, including quality (demo or commercial release), how many instruments are involved, and whether you're well-rehearsed. To find out more about our hourly rates and get an estimate for your project, feel free to contact our team! today.